Looking for Jersey Bands with decades of performing experience?
Bossa Basseline offers you a choice of talented instrumental acts for Weddings, Corporate & Private Events.
Having a themed event? We can help you choose the most suitable repertoire and band for your celebration. 
'Thank you so much for performing so beautifully at our Office Launch yesterday. It was lovely to hear your music and it really enhanced the whole occasion' 
Corporate Client, Jersey
You can mix and match our bands too. Keep it simple and convenient by booking Bossa Basseline's multi-talented musicians.
Our saxophonist, Jules, and guitarist, Carole, feature in all of our bands. We've been performing together since 2003 - and we've performed at thousands of events in Jersey over the years...
We are the professional musicians with the experience you need...
The Bossa Basseline Duo 
Our in-demand Duo features Jules on tenor saxophone and Carole on guitar. You'll love our unique arrangements of pop, latin and jazz classics from across the decades.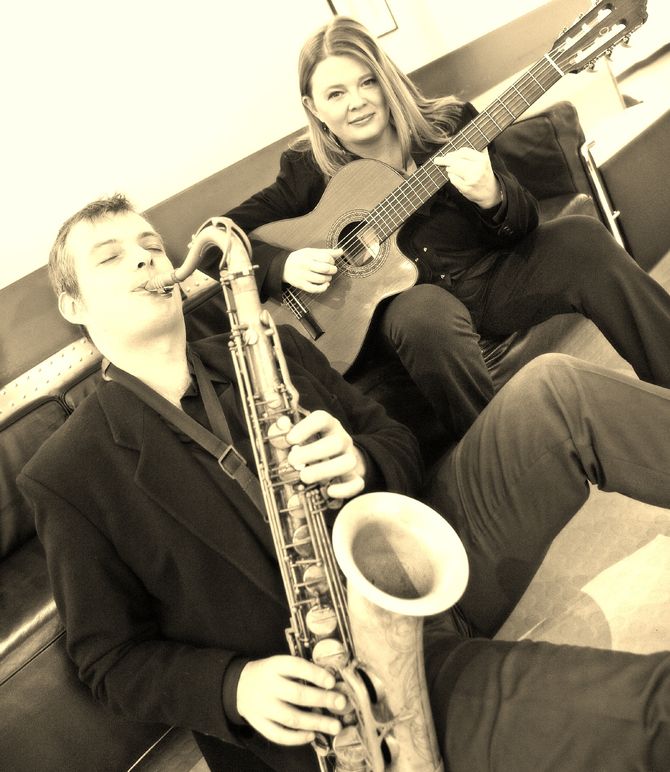 The Bossa Basseline Jazz Trio
Our swinging little Jazz Trio features tenor saxophone, jazz guitar and rhythm guitar. Enjoy a mix of uplifting jazz, swing and modern tunes designed to create the perfect atmosphere for celebrating.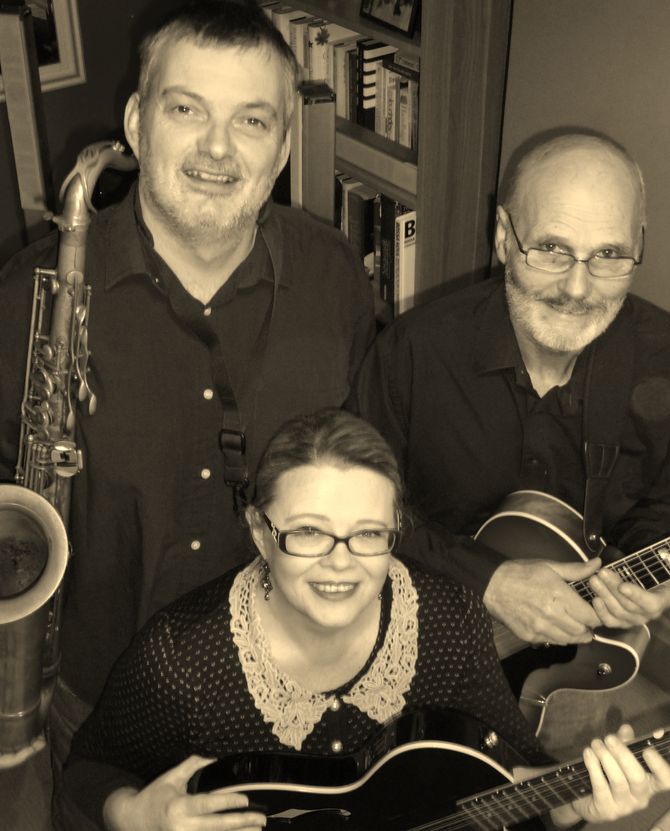 The Bossa Basseline Latin Trio
Chill out to the authentic sound of Brazil. Tenor saxophone, guitar and percussion combine to bring you lilting bossa nova, percussive samba and seductive latin-jazz. Perfect accompaniment to a Summer Drinks Reception.